How Xbox is giving Disabled Gamers a Chance
Gaming is something that can make you happy, ease pain, make new friends and forget about your worries and just enjoy the game you are playing. For most people its easy to just pick up a controller or dabble your fingers on a keyboard and mouse, but for those with disabilities, its a lot more challenging and at times physically impossible to play a game. Being disabled, you are already limited in certain things and ways, but why should you be?! Luckily thanks to Microsoft they have paved a way to slowly changing the way disabled gamers play with their new Xbox Adaptive Controller. This first look at the new Xbox controller was shown at the Super Bowl with their commercial "We All Win".
An inspiring video of various disabled kids talking about how much they love gaming and what gaming means to them. It showcases how these kids play games with your ordinary controller, a struggle and a challenge that the a non-disabled gamer faces. As each kid is limited in different ways based on their disability, they aren't able to play and perform to their full potential, but they find a way to game and be happy. They were all given an Xbox Adaptive Controller to use and the results were amazing! Each kid could alter the controller to their disability and game with such ease. These kids now had the ability to operate the controller fully and game better than they did before.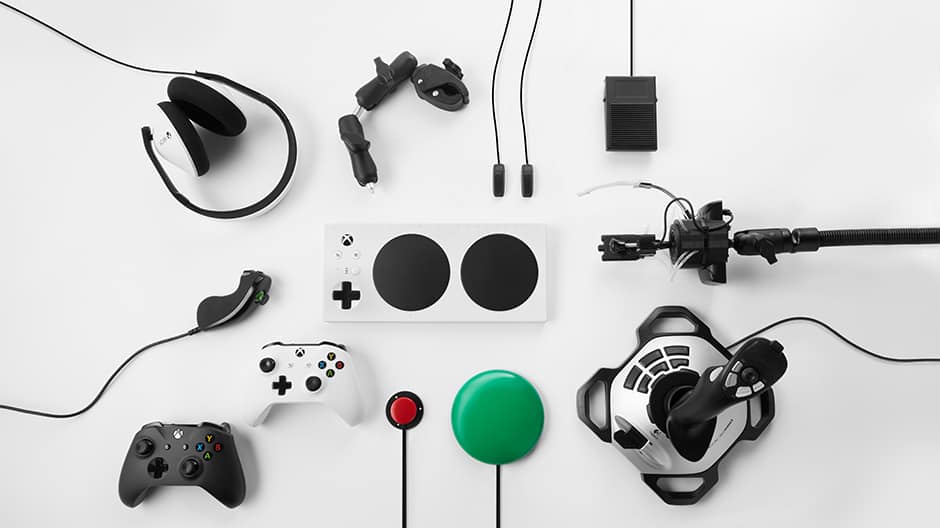 The Xbox Adaptive Controller was created by Microsoft in partnership many different foundations such as SpecialEffect, Warfighter Engaged, The AbleGamers Foundation and many more. What makes this controller even more special is that it wasn't designed by the average person, but it was created by the disabled gaming community for the disabled gaming community. The controller can be customized based on your ability as everyone is different. Everyone uses the same controller, but there are different ports that allow the user to connect different accessories that will help them game. There are different accessories that can be connected to the controller such as switches, pedals, buttons and joysticks.
Gaming is loved by everyone and it shouldn't be limited to anyone, as this isn't the first disabled controller made. With technology growing ever so face it paves the way for creating complicated and specific controllers like these that can adapt to the individual's needs. Now kids don't have to feel different from others just because they have a disability, we all come in different forms, shapes and sizes, but everyone deserves to be able to play games with ease and have fun. We can't wait to see what else will be created and how gaming will become more flexible to those with disabilities.